Get Your Free Copy of Dr. Carol's 7 Affirmations
Get Your Copy of her best-selling book Today!
Check Below To See How To Get Your Signed Copy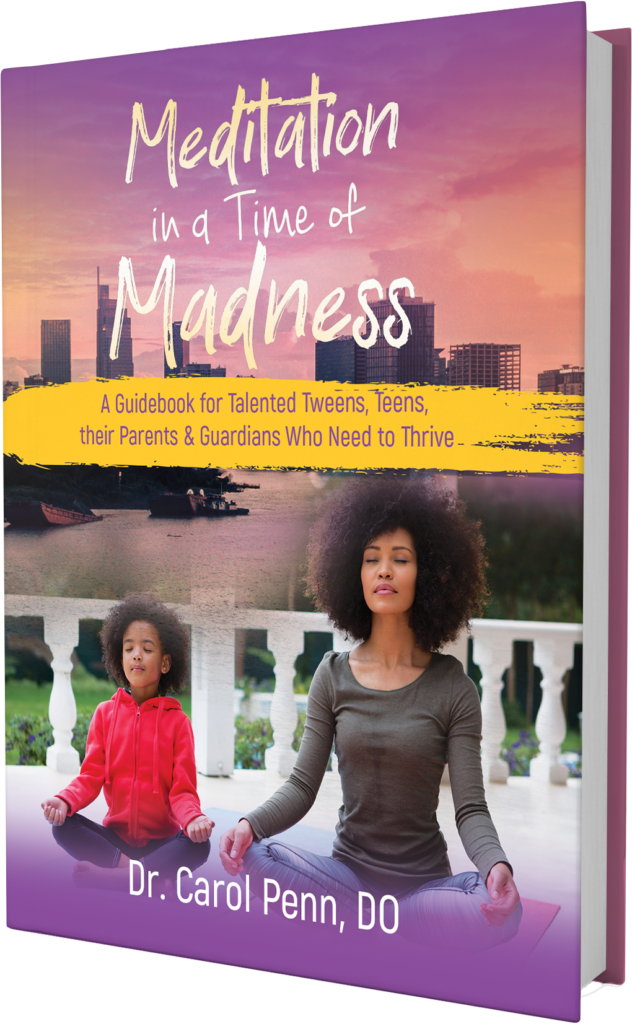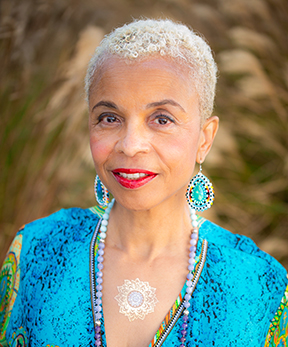 New Release
Meditation in A Time of Madness: A Guidebook for Talented Tweens, Teens, Their Parents & Guardians Who Need to Thrive
$29 [Includes shipping to anywhere in the USA]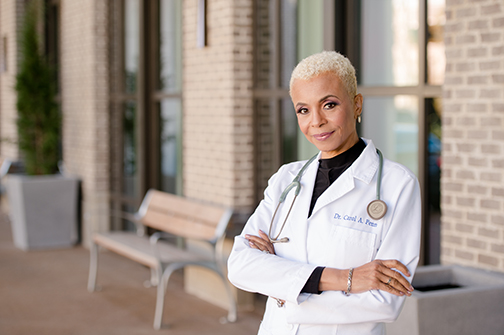 I wrote this book because I wanted to share a few tools that helped me when I felt as if I were facing impossible choices, unbearable sorrow, crushing disappointment, divorce, illness and death.  There are times when we all face the impossible, the improbable, the difficult and when those times come we are called upon to be absolutely clear minded, focused and purpose-filled. I cannot think of any other time in history where the need for a focused, calm mind and the ability to think clearly and act with both decisiveness and compassion is more needed than right now.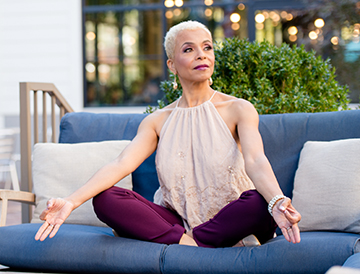 It's no surprise that we live in an overstimulated society. We too often feel stressed, exhausted, rushed, and short on quality time. For those identifying as black or brown, girl or woman, Jewish, Muslim, immigrant, and/or LGBTQ, the threats to our health (and lives) are multiplied.
Living in an overstimulated, discriminative society can negatively affect our physical and mental well-being, so it's critical to prioritize the health of our minds and bodies, self-image, and relationships with one another. Meditation in a Time of Madness teaches children and their parents/guardians—individually and together—how to do just that.
Bio
Using her journey as a performing artist to become a professional dancer, a choreographer, a doula, and then a doctor, Dr. Carol Penn shares tools and techniques of meditation and movement to help you find the joy, strength and courage in your life and do your part to make our world a safe, thriving global community for generations to come.
Dr. Carol Penn, DO, MA, FACCE, Dipl. ABOM, (Dr. Carol) is doubly board-certified in family medicine and obesity medicine. A master Mindset, Meditation, and Movement Coach. Dr. Carol is CEO and founder of Penn Global Visions, LLC; lead consultant of All ONE Consulting Group, LLC, of New Jersey; medical correspondent for WURD Radio Station in Philadelphia; serves on the faculties of Rowan University School of Osteopathic Medicine (NJ) and the Center for Mind Body Medicine (Washington, DC); is a certified health, wellness, and fitness coach; founder/artistic director of Core of Fire Interfaith Dance Ministry, and more.
Prior to becoming a doctor, Dr. Carol danced with the Alvin Ailey American Dance Theater Company & School, served as a teaching fellow and consultant to the Kennedy Center for the Performing Arts as well as tenured fine arts faculty for DC public schools. Dr. Carol has toured internationally as a dancer and speaker.
Reach her online @drcarolpenn, [email protected], or www.drcarolpenn.com